Ekialo Kiona FM Radio Studio



This environmental design and construction research project introduced regionally specific vaulting techniques to a community on Mfangano Island, Kenya with the aim of empowering both builders and community members through the construction of a community radio studio.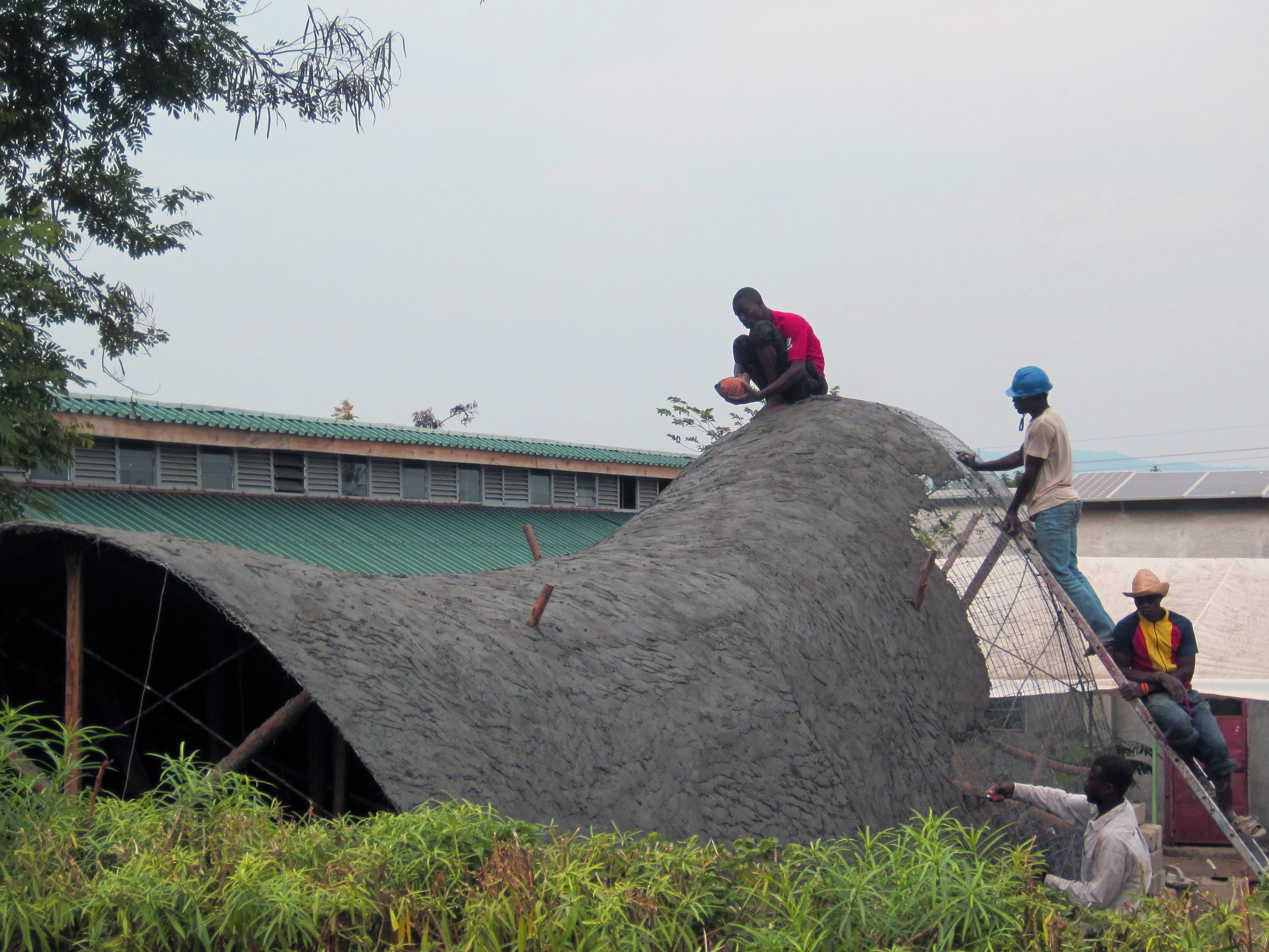 Although it is a place of outstanding beauty, located ten miles off the coast in Lake Victoria, Mfangano Island has suffered arduous challenges including deforestation, food insecurity, and lack of sanitation in past decades which have created a public health crisis. Dissemination of valuable information in a timely manner is critical for sustaining the lives of those in this rural community. The US- Based NGO, Organic Health Response, recognized this problem and launched the EK Suba Youth Radio program - EKFM 99.3, broadcasting from the Ekialo Kiona Community Center on Mfangano Island using a hybrid wind and solar-powered 500-watt FM transmitter.
The student team sought funding from many sources including fellowships and a crowd-funding campaign called "Empowering Mfangano through Health Radio". The fundraising campaign, held in May 2013, raised over $10,000 from 127 doners. The team members were also awarded presegious fellowships: the innaugral RAMSA Traveling fellowship and the Van Alen Fellowship at PennDesign. A total of $30,000 were raised by the four graduate students in just four months.
For complete documentation of the entire project, please visit the blog:
http://mfanganovaults.blogspot.com
Mfangano Island, Kenya

2013
Design and Construction Team
PennDesign:
Jonathan Dessi-Olive (Project Manager), Kelly Berger, Kordae Henry, Erik Leach
EK Sustainable Design Guild:
Adams Sewell (Director), Gabby (Foreman), Sam, Mike, Elijah
In the summer of 2013, a team of graduate students from the University of Pennsylvania - School of Design traveled to Mfangano Island to collaboratively construct the EKFM radio station with a group of local craftsmen called EK Sustainable Design Guild. Many of the techniques used to build the studio were developed at PennDesign in the months prior to traveling to the island including: earth construction using on site fabrication of compressed stabilized soil blocks and tiles, the principles of catenary arches, guidework for doubly-curved vaults, and the construction of vaults using the thin-tile vaulting method.

The radio studio demonstrates high-performance and sustainable techniques through the delicate use of material and technological resources. As a team, we engaged issues of ethicality and material appropriateness and faced an immense amount of skepticism from the local population who dubbed some of the new technologies and methods "muzungu magic". As international students we learned to practice globally, with local complexities that were no doubt the context for delicate situations. We allowed for adjustments in methods, such as the use of ferro-cement, that benefited from the input of local knowledge and experience.

The EKFM Studio was successful because it was built through continuous adjustments between our agenda and local practices. The project is a demonstration of how contemporary design practice can operate through a flexible design process to produce built work that is socially, culturally and ecologically sustainable.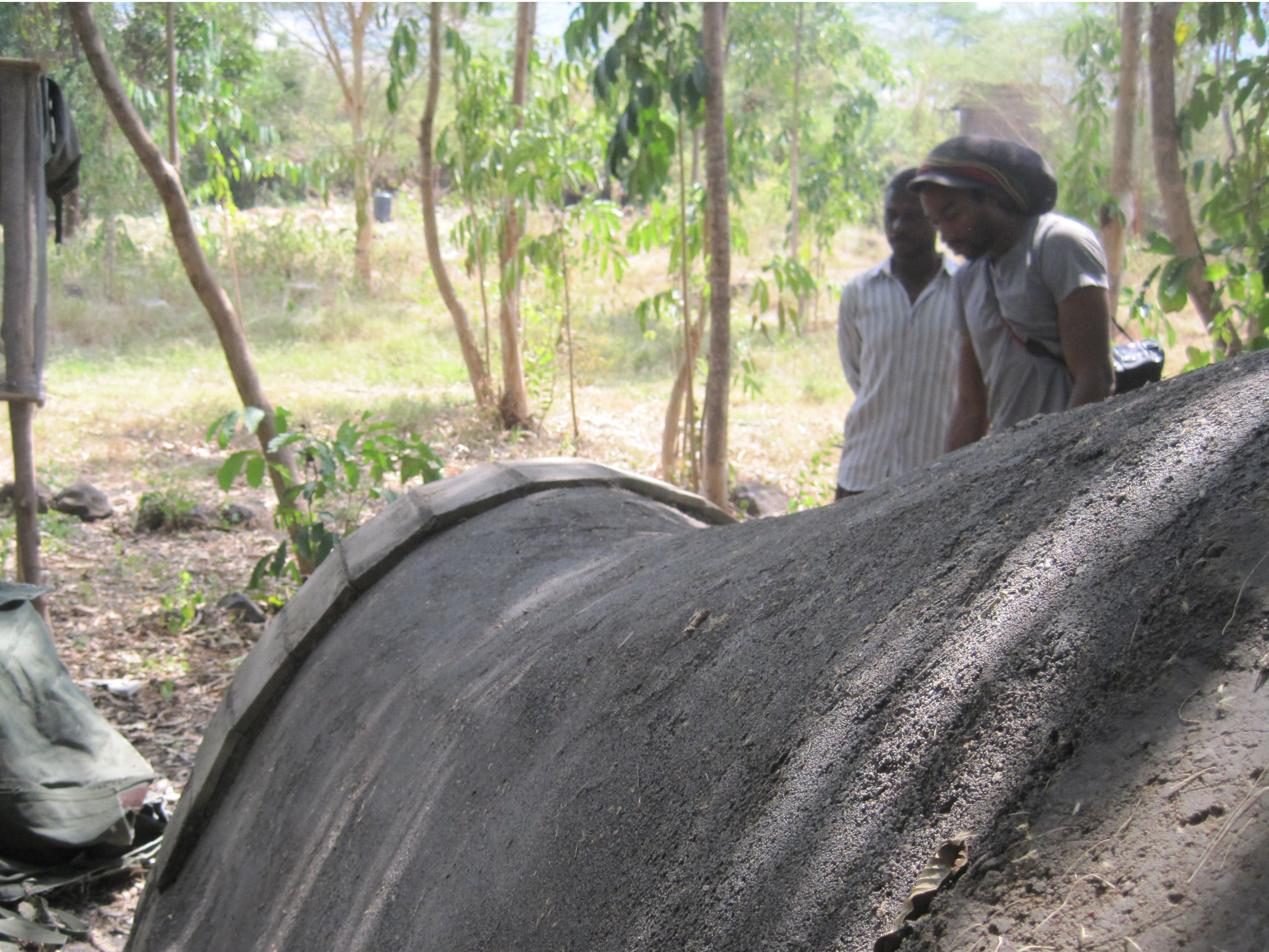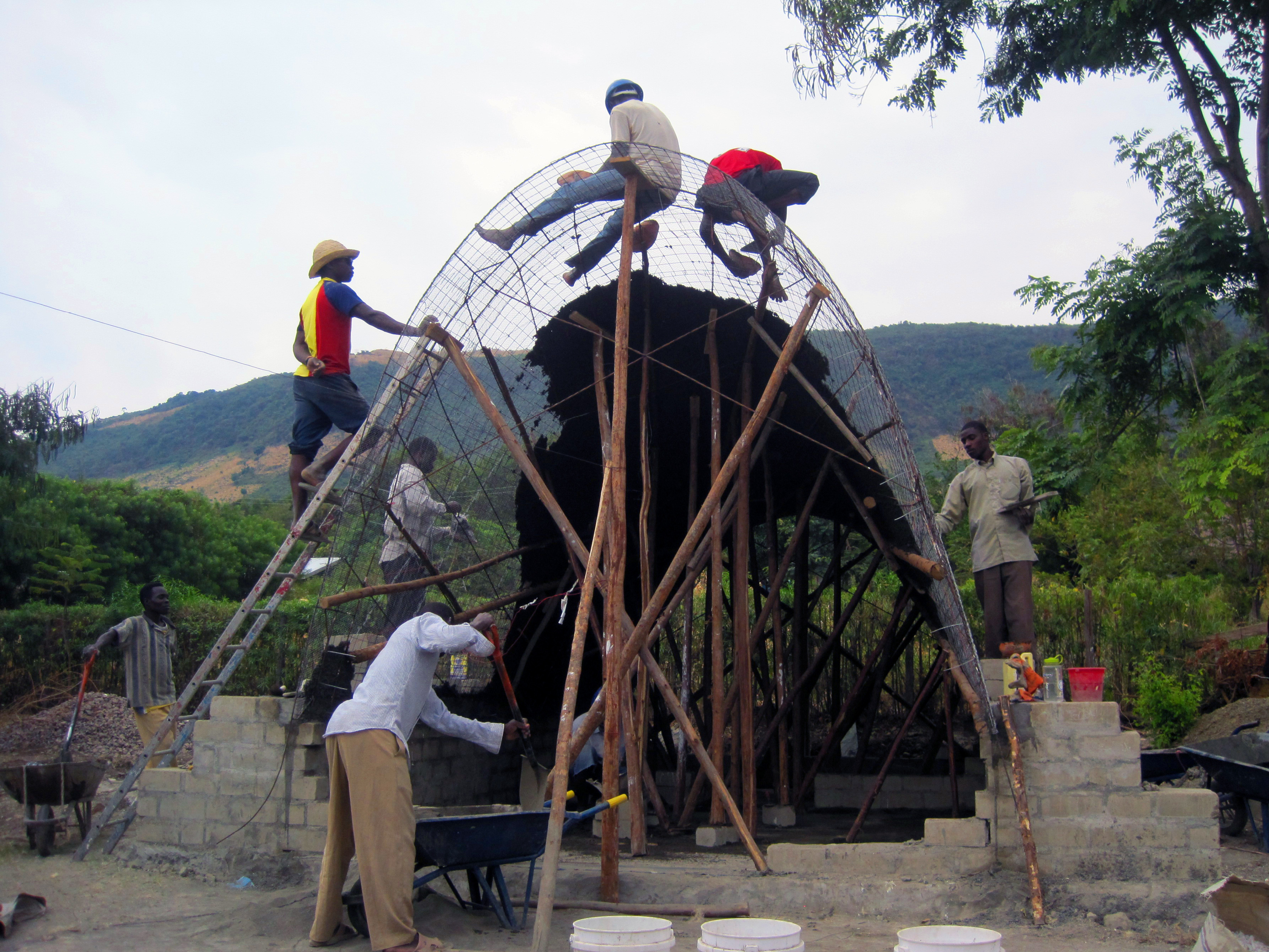 Empowering Mfangano through Health Radio from Empowering Mfangano on Vimeo.



Vault Prototype - Mfangano Island from Empowering Mfangano on Vimeo.




Other Projects: